GSI Type Q Caboose Trucks
---
Built by General Steel Industries (GSI) starting in the 1940s, these "outside swing hanger" trucks were used by the Union Pacific on their CA-3, CA-4, CA-5, CA-7, CA-8, CA-9 and CA-10 cabooses. They were commonly referred to as "Type Q" trucks.
Older releases of the Golden West Models / Centralia Car Shops / Intermountain line of UP CA-X caboose kits included Type Q trucks (although not anymore). Said trucks were multi-part assemblies that were somewhat prone to falling apart. The original GWM trucks appear to have roller bearings, whereas the revised trucks on the CCS/IMRC cars have solid journals.
Golden West Models -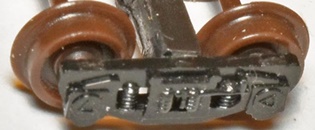 Centralia / Intermountain -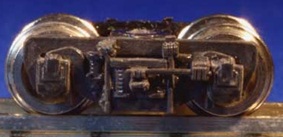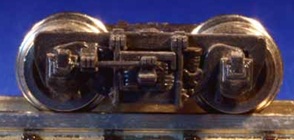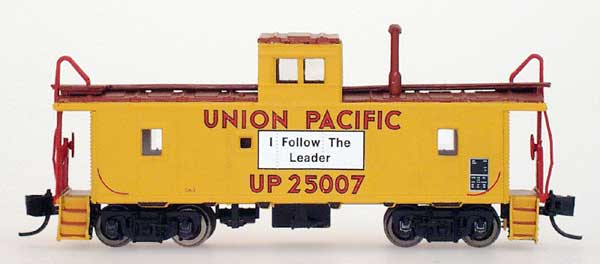 As of this 2019 writing, Keystone Details (Shapeways) sells three different styles of Type Q truck - friction bearing, roller bearing, and roller bearing w/ generator. Note that these trucks do not include the prototype's distinctive swing hammer bolt (not being something that Shapeways can adequately print).
---