N Scale Layout #6 - A Season In Hope (2009-?)
-aka-
The No Imagination Required RR
---
Building #36 - Finch's Pub (nee Hope Tavern)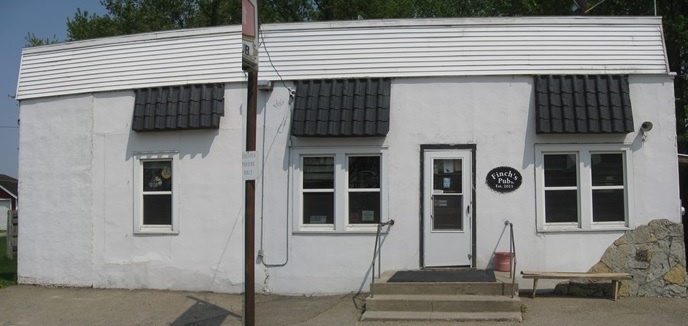 This building was originally a gas station (which kind of explains its odd configuration). I'm not sure when it was actually built, but it was converted to a bar ("Hope Tavern") in the late 30's by Bernard Peterson. It has had numerous owners and numerous name changes over the years ("Clarence's Spot", "Tulleen Tavern", "Howie's of Hope", "R&L's Pit Stop", et al). Maxine Kuchenbecker was a longtime owner of Hope Tavern (1966-1999). Evidently her son Jack did some bartending there as well.
I'm not sure what the story is on the house just north of the tavern. There doesn't appear to be any mention of it in "Memories of Hope" and it's just a vacant lot now. Also, get a load of that gas pump out front. I wonder how many times that thing got smacked by a tipsy driver?
Hope Tavern (1981) -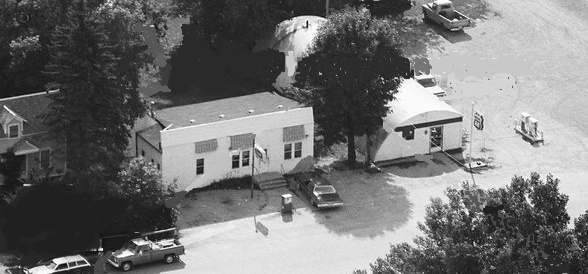 R&L's Pit Stop (2009) -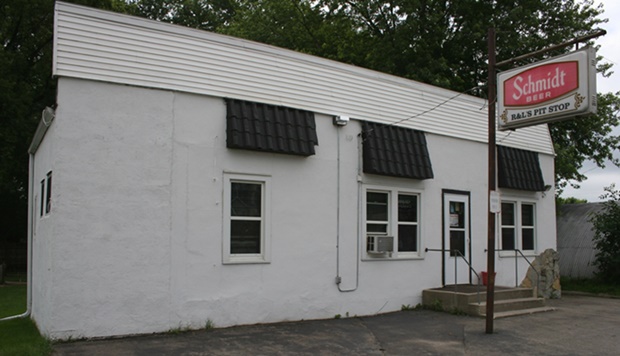 ---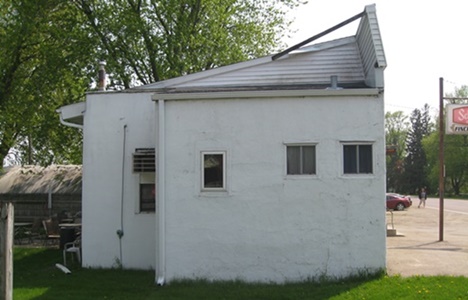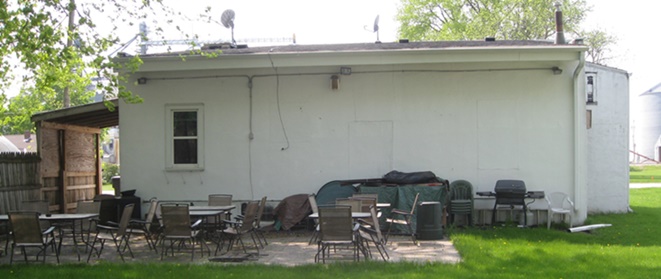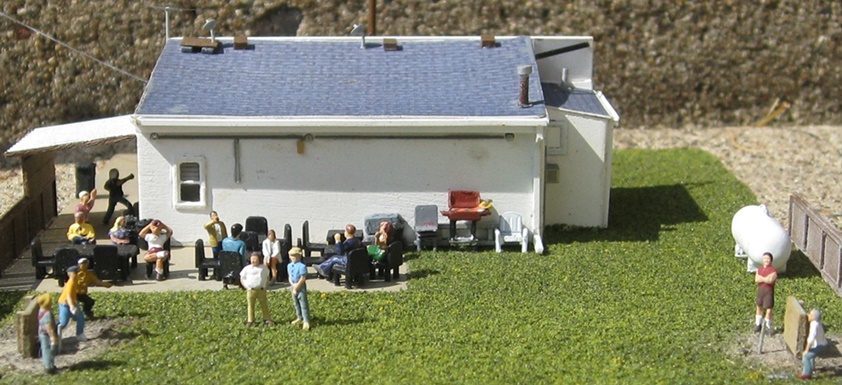 ---


Send email to the spooks!
---