N Scale Layout #6 - A Season In Hope (2009-?)
-aka-
The No Imagination Required RR
---
Building #35 - Straight River Inn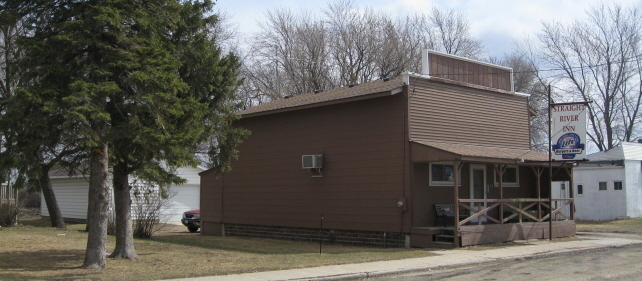 This restaurant was built in 1920 by Jock and Edith Ellingson. It has had numerous owners over the years. In the 50's and early 60's it was converted to a tavern, and had a spot in the corner where the Ellendale barber would come in and give trims and haircuts. Apart from that brief flirtation with taverndom, the Straight River Inn has generally been known as a nice place to get a good "home cooked" meal (although I've never really understood how one goes about getting a "home cooked" meal at a restaurant). According to one newspaper article, the menu includes "burgers, pork tenderloin, chicken, fish, grilled chicken sandwiches, steaks, chicken and shrimp". Oh, and did I mention that they have chicken?
2011 update - The Straight River Inn has new ownership and a new name ("Spurgy's"). If you ever decide to stop in, do get the steak sandwich. It's to die for!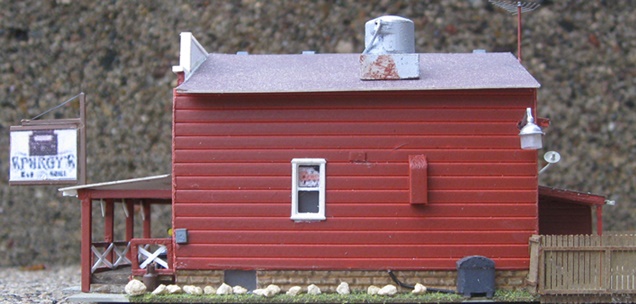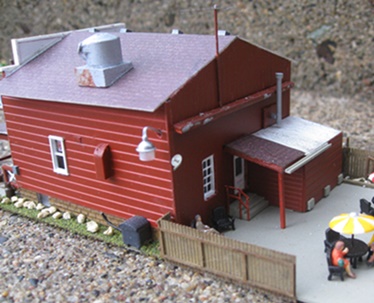 ---


Send email to the spooks!
---