N Scale Layout #6 - A Season In Hope (2009-?)
-aka-
The No Imagination Required RR
---
Building #22 - Fischer House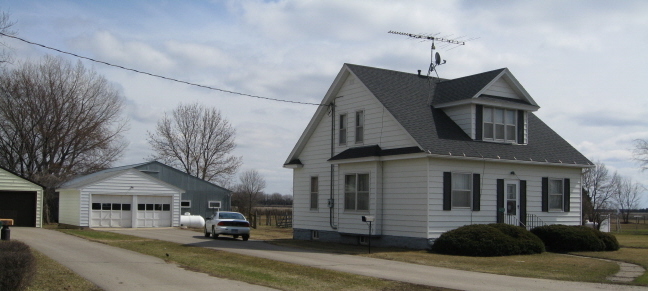 Yes, the Fischer house is next to "fisher dude house". And no, I am not making this up. Anyway, this house was built circa 1917. The original owner was Melvin Schuster, who managed the elusive "Speltz Lumber Yard". Elusive because it's completely gone and only tangentially referenced in a couple of spots in "Memories of Hope". My impression is that it was part of the former "Speltz Grain Elevator" complex (now Sunrich) and went away some time back in the 50's (or possibly 60's). So, it's not like I really need to worry about modeling it. Still... it is intriguing.
Unfortunately, due to space constraints this house has fallen victim to "selective compression".
---


Send email to the spooks!
---