N Scale Layout #6 - A Season In Hope (2009-?)
-aka-
The No Imagination Required RR
---
Building #13 - Klecker Garage (formerly)
Built in the 1920s, Klecker Garage was in business right up to the 1990s. Circa 2005, the guy next-door (Shuler) demolished the front wall, added some vinyl siding, and rebranded it as his personal storage building.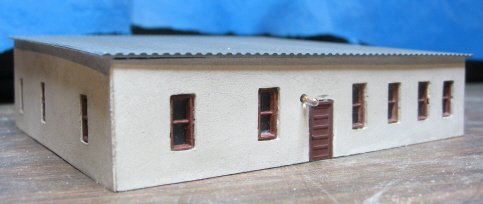 Quite frankly, I prefer the original service station incarnation (I just wish I had some better pictures to work with) -
---


Send email to the spooks!
---